Our house has been built in 1917 and during the time it has fallen into ruin. Since 2017, we have been working hard to restore its original character – the Kakhetian wine-producing house. We are inviting you to stay in our cosy, higher standard rooms and to rest on our amazing terrace with a glass of wine in the hand. On evenings we are organizing traditional georgian supra's with live music and a table richly set with Georgian food.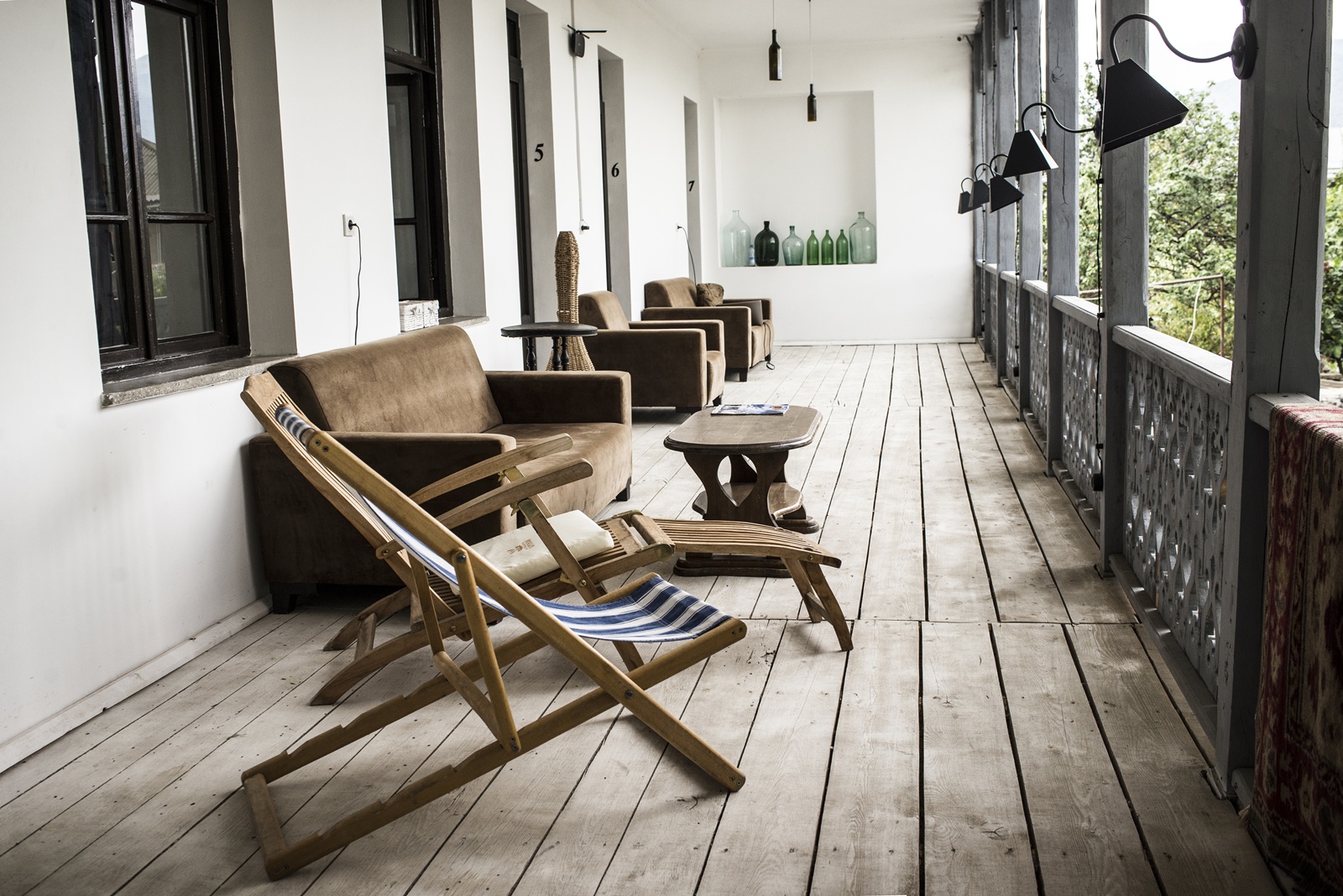 On the vineyard, we grow bio grapes (without any artificial fertilizers) of the mtsvne strain and the kisi strain. There is a real marani in our house. It is a place where we produce our wines using the traditional Georgian method - in kvevri, i.e. clay amphoras buried in the ground, which are also used for aging and storing wine. This method of making wine in kvevri was added in 2013 to the UNESCO World Heritage List.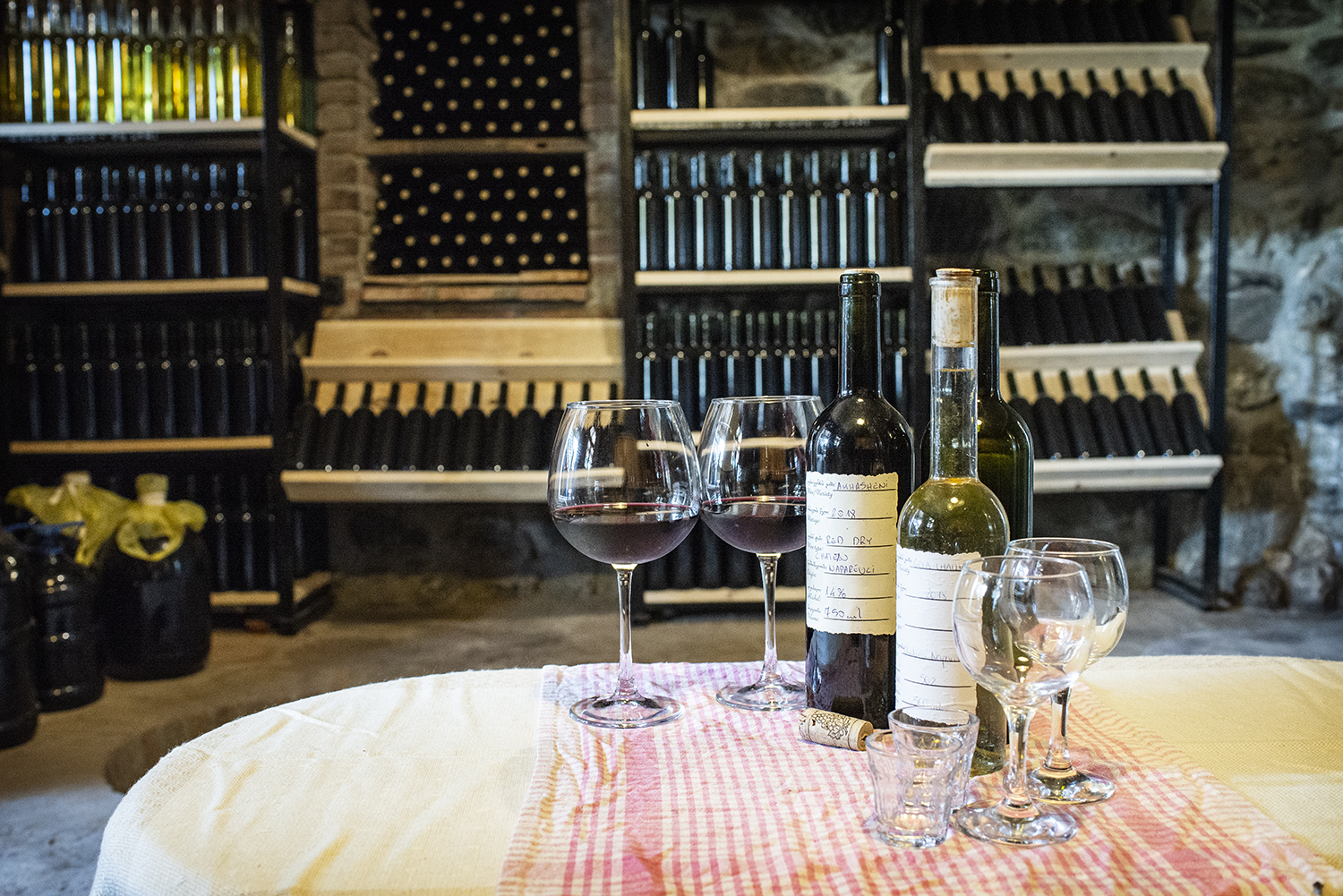 We organize trips to the picturesque and diverse corners of eastern Georgia, among others to the wild, high-mountainous land of the Tushetii National Park, offroad tours to the steppe National Park Washlowani or the Pankisi village, which is famous for its Muslim community. We also invite you to visit with us the historic part of Kakheti: Alaverdi Monastery, Gremi Fortress, and full-day wine-themed tours.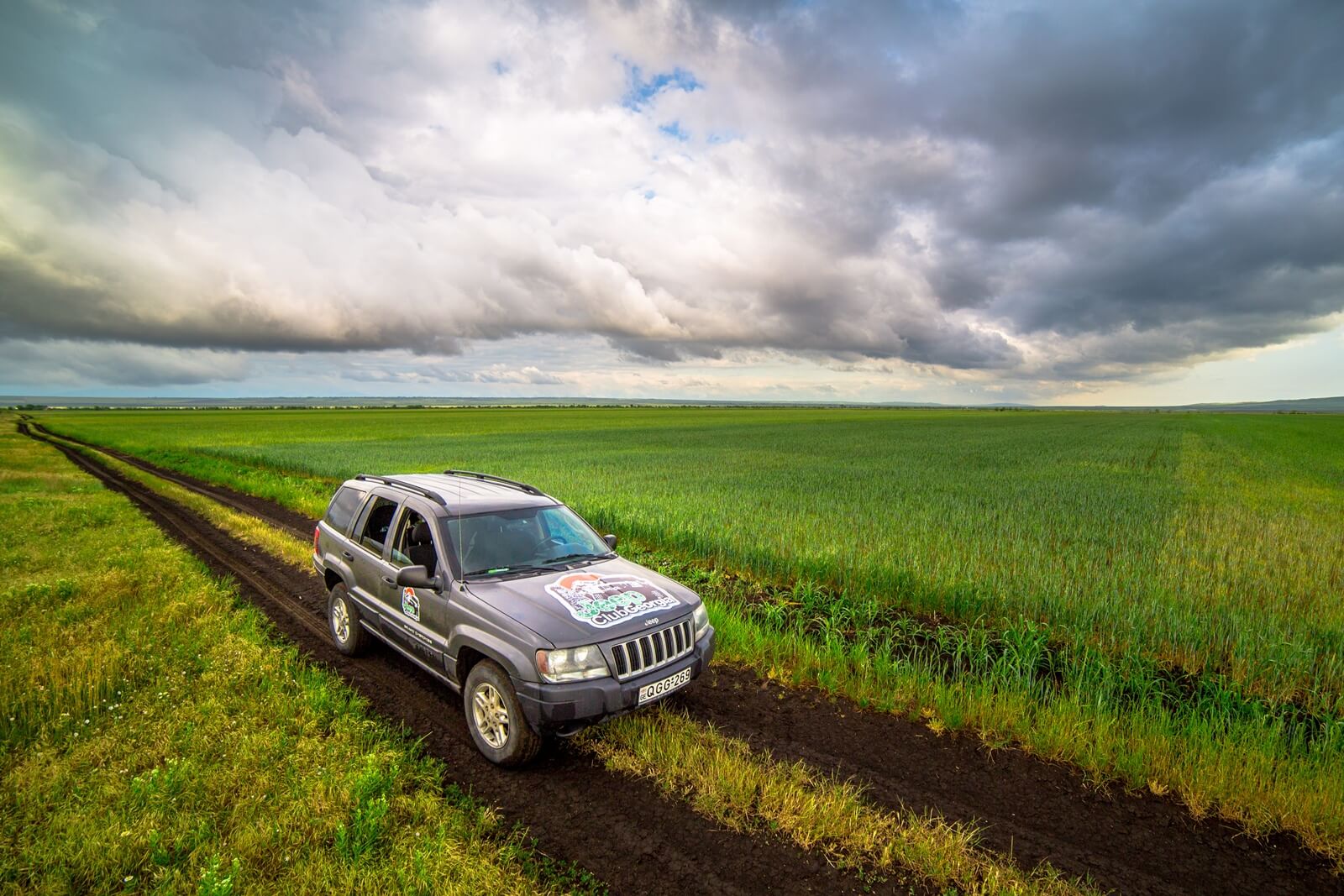 OUR ALCOHOLS
Napareuli appalation is located in the northern part of the Alazani Valley, and the strains growing here are: rkatsiteli, saperavi, mtsvane, kisi, khikhvi. The heart of our Georgian home is marani , which is the place where the wine is made and where it is stored. At Chateau Napareuli, we produce wine in kvevri (clay amphoras buried in the ground), according to an old Georgian recipe. Grape pomace after wine production is used for the distillation of white and gold chacha.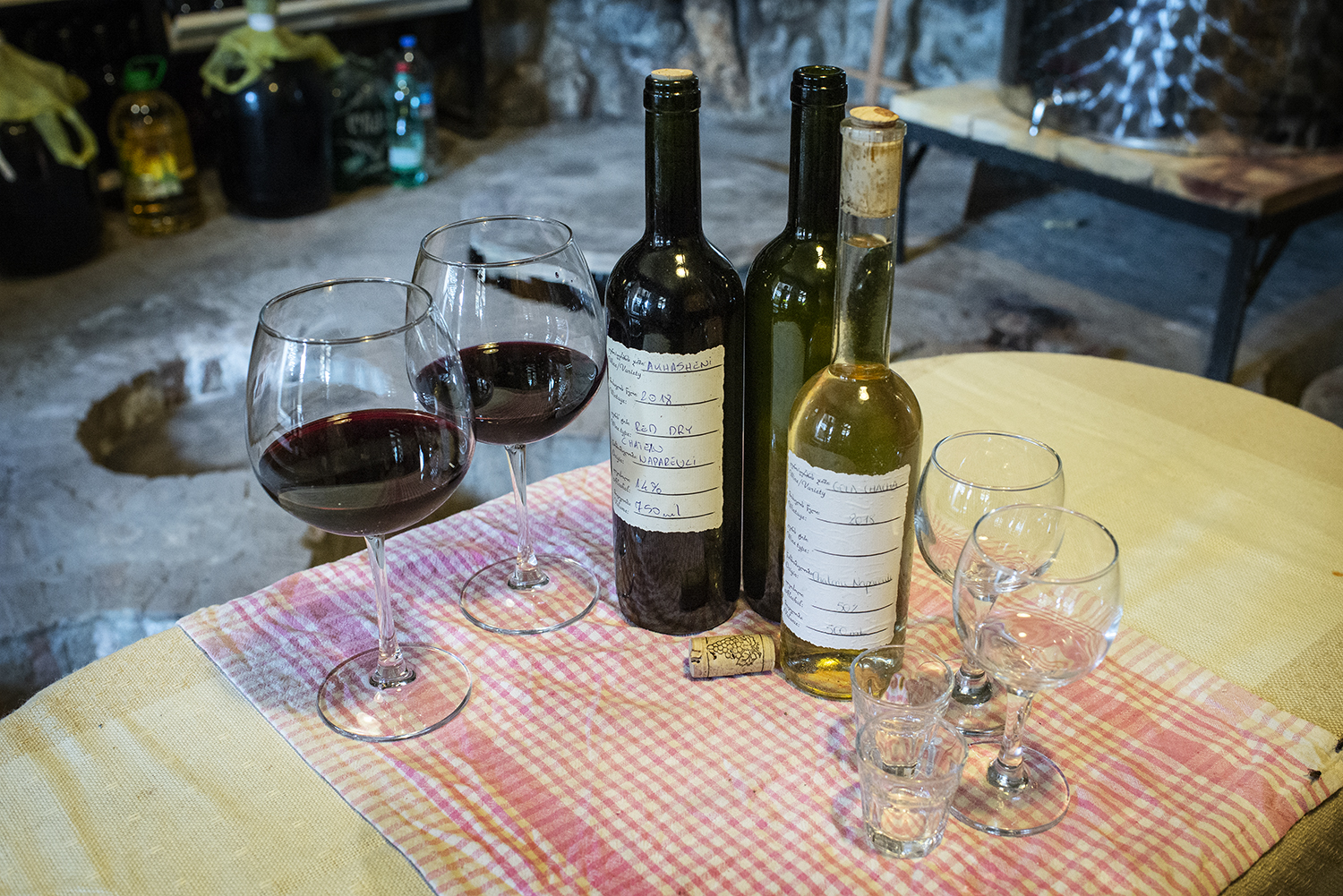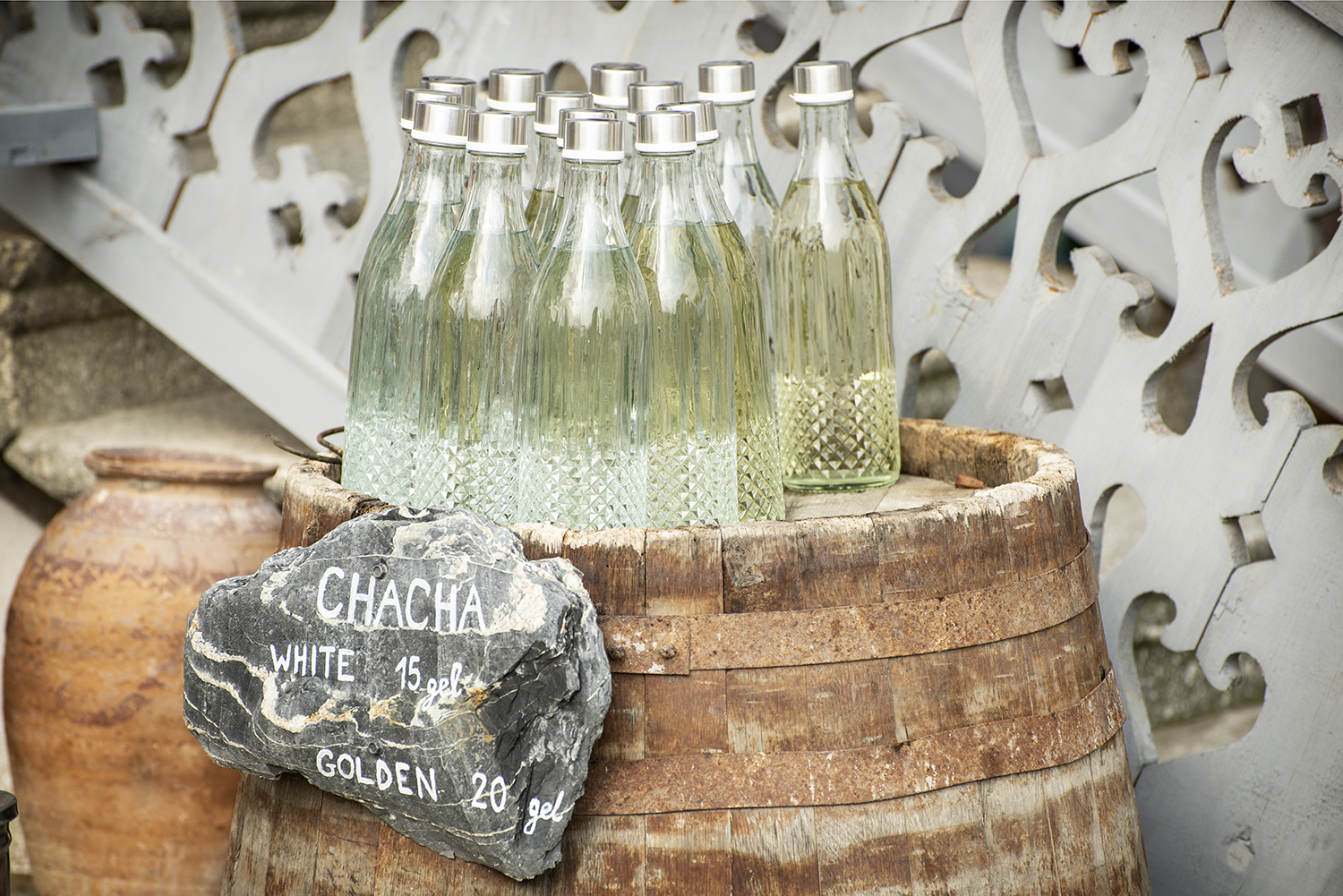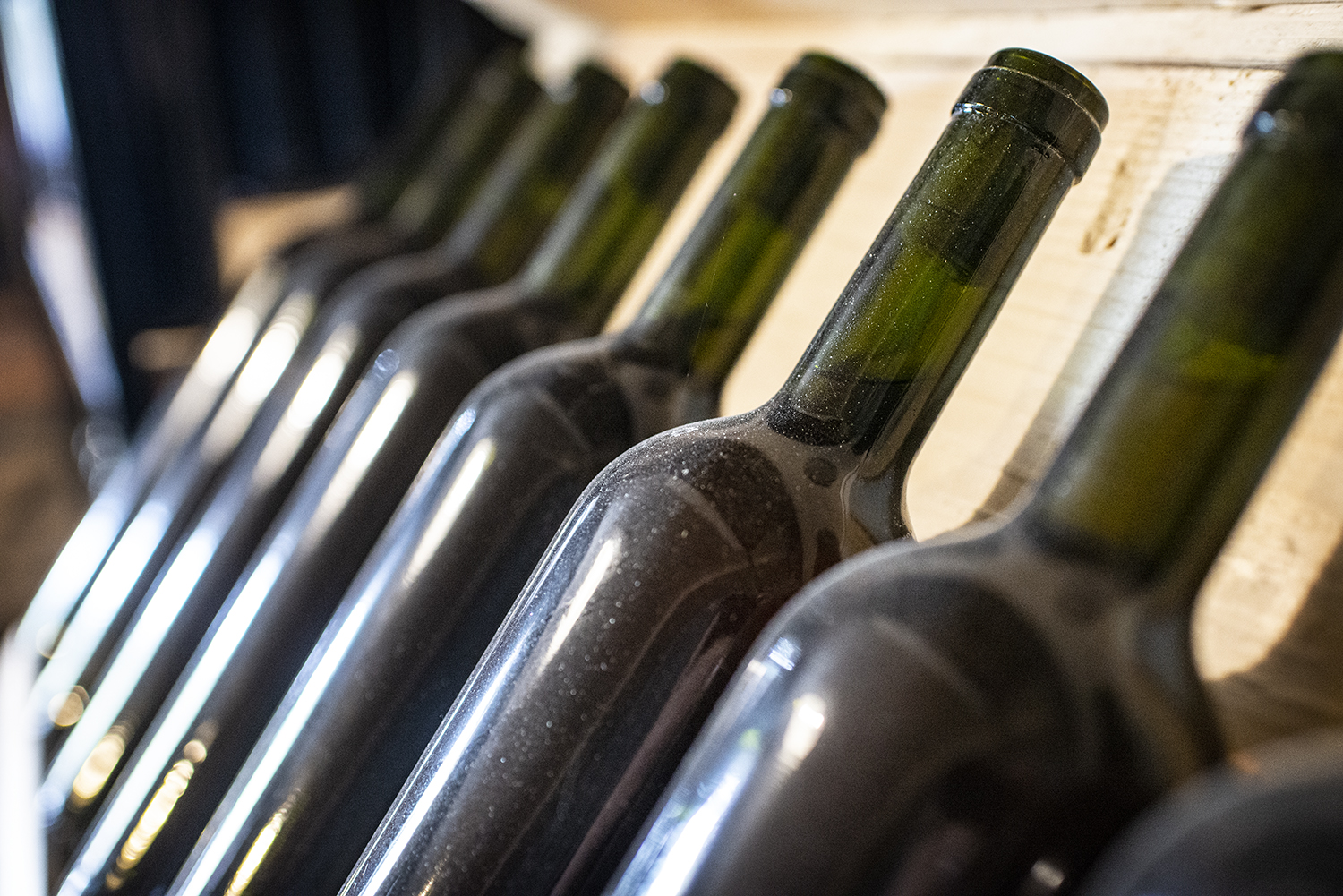 ACTIVITIES
Do you want to feel the real Georgia? There is no place where you will experience it more than in the Georgian countryside. We are inviting you to integrate with our local friends and to participate in workshops and shows that we have prepared for you.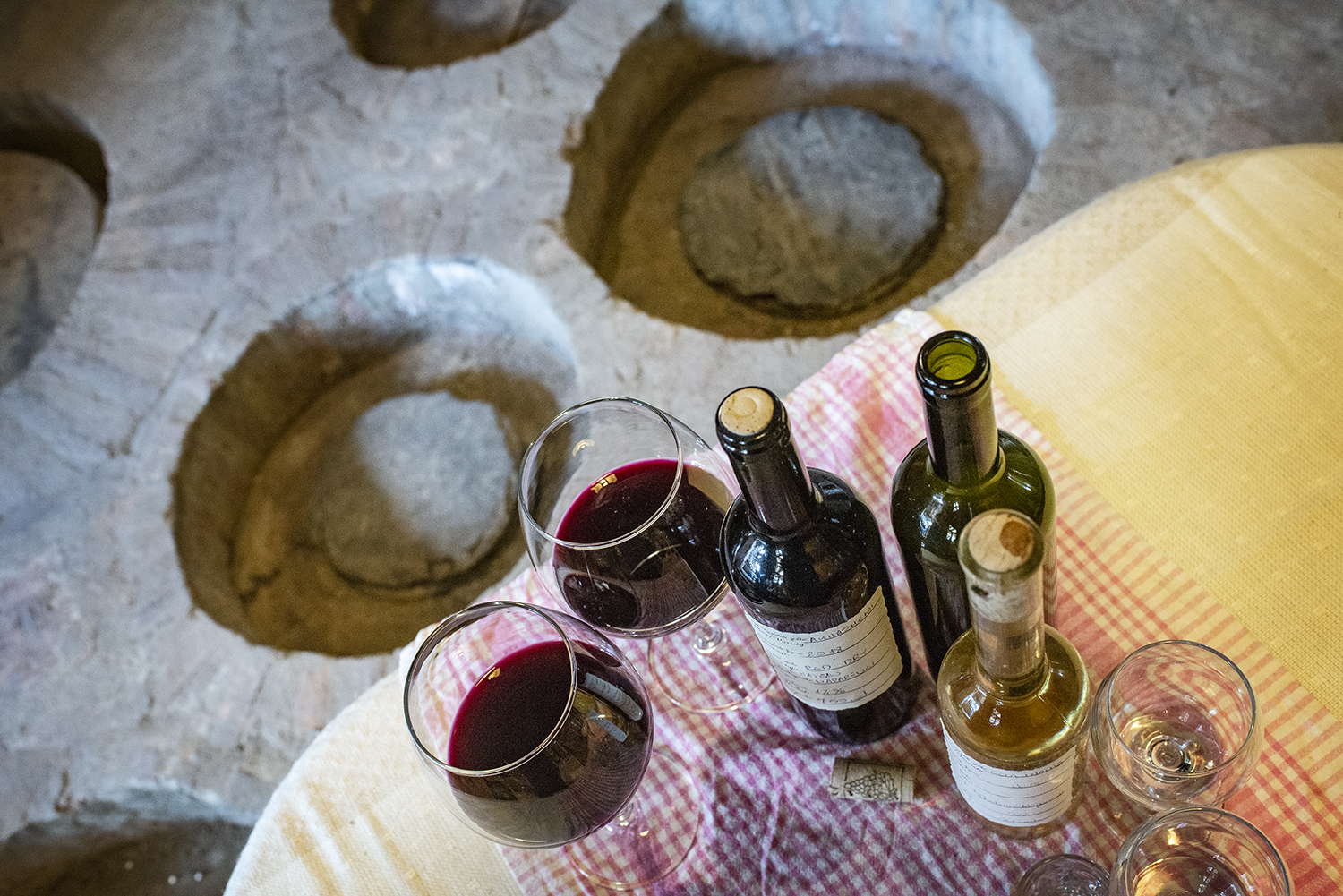 You should definitely taste our wines, both white and red. We will be glad to tell you about the process of wine production using the old, Georgian method, guide you around marani and show our grapes and kvevri – in this amphoras magic happens.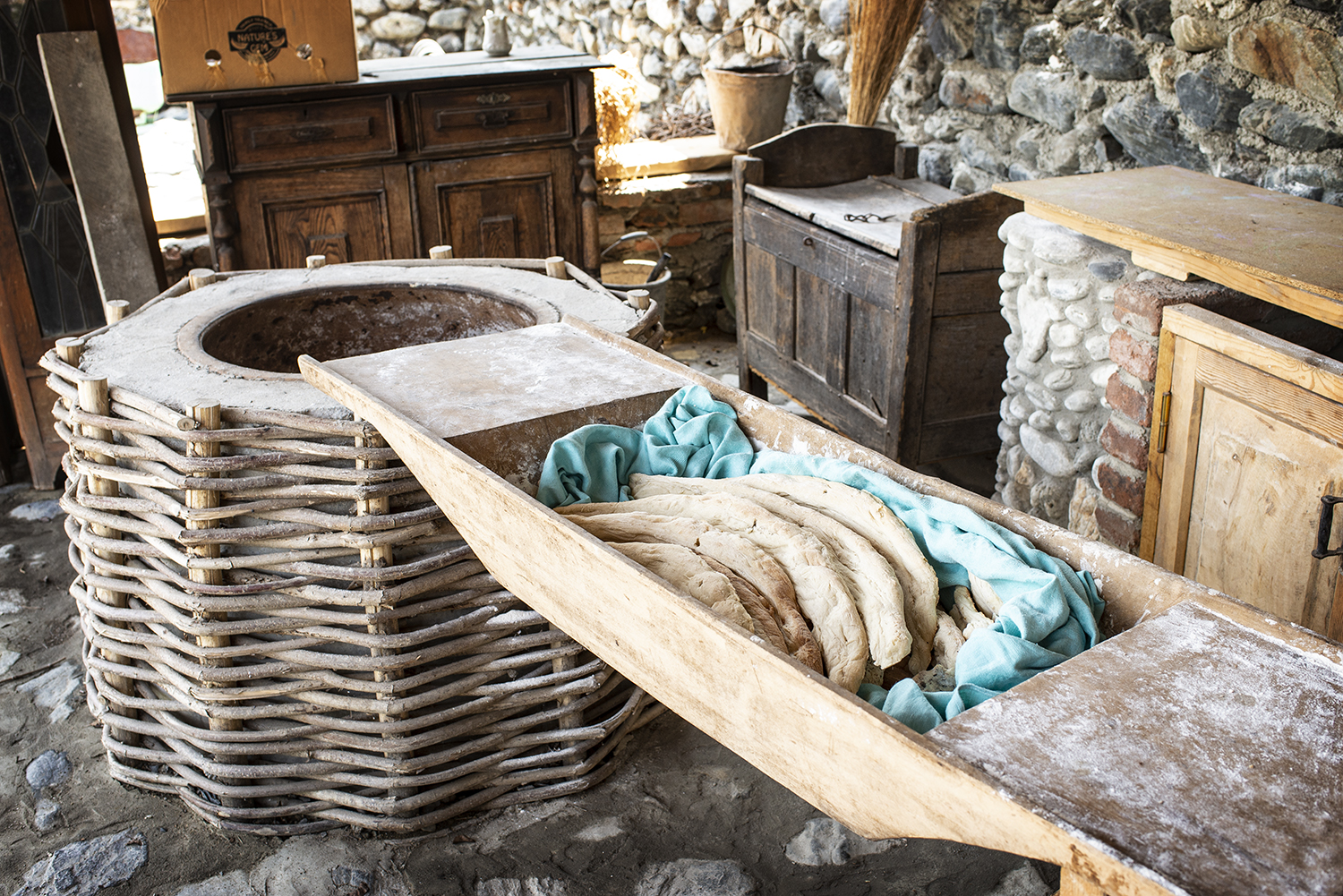 Ms. Keto, our Georgian housewife, will serve you daily delicious dishes of Georgian cuisine. Attend the workshops of making traditional Georgian khinkhali, baking puri bread in a tone oven or preparing khachapuri.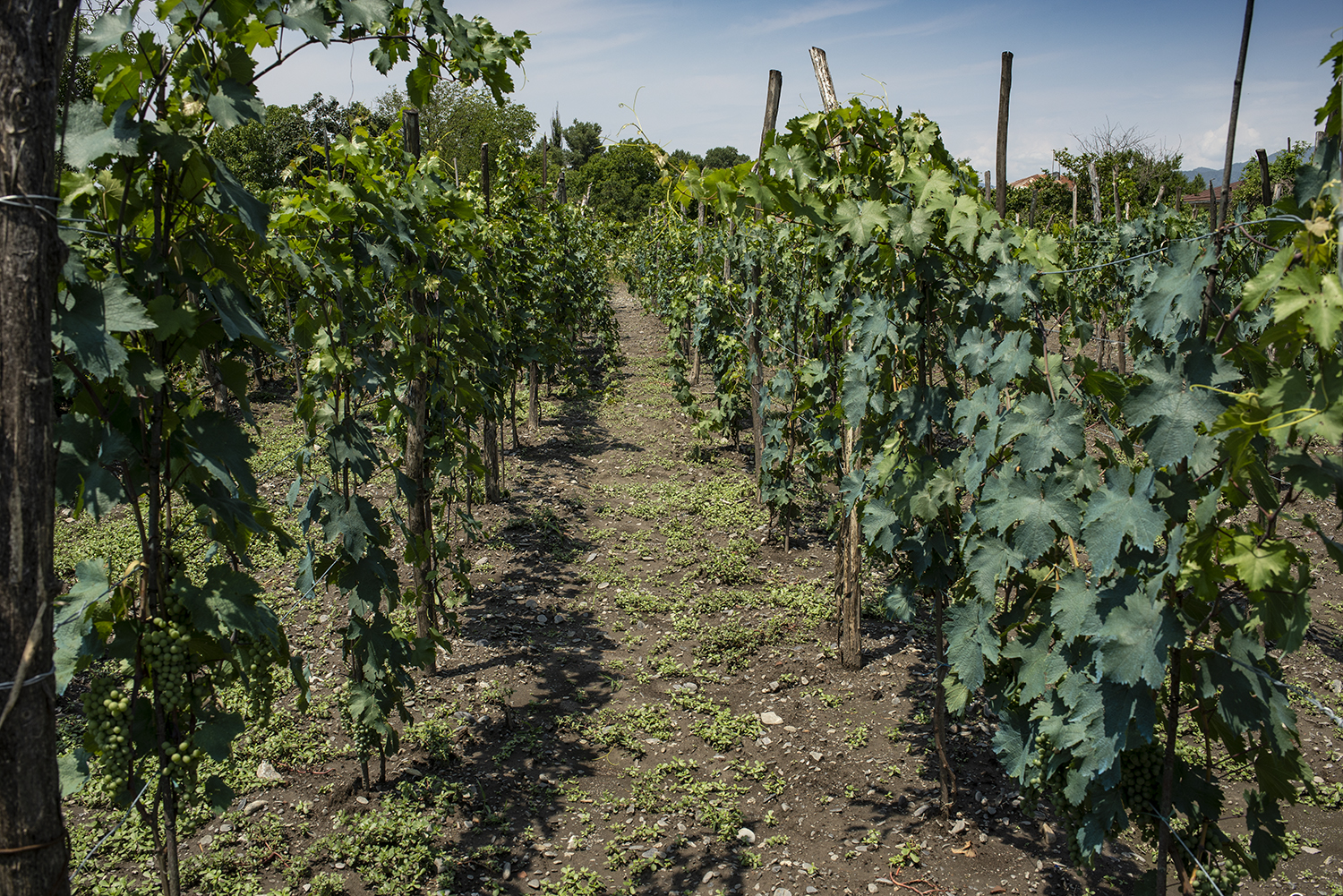 In the vineyard, we work year-round in the production of wine and high % chacha. We invite you to help with the harvest and to prepare the grapes for placement in kvevri, as well as to follow the process of distillation of the chacha.
Chateau Napareuli in numbers
3 690
guests in our hotel
6 900
produced bottles of wine
14 000
kilos of grapes used for wine production
1 690
bottles of chacha produced
HOTEL ROOMS
With respect to the traditional Kakhetian architecture, we have prepared seven unique rooms for our guests. Each of them has beds with comfortable mattresses and a fully equipped bathroom. Comfortable sofas on the amazing, cosy terrace invite you to relax throughout the whole year, and in the summer the pool is also available. While the children take care of themselves on the wooden, colorful playground, adults are invited to wine tasting in marani. Before you book your dream room ask about our seasonal promotions.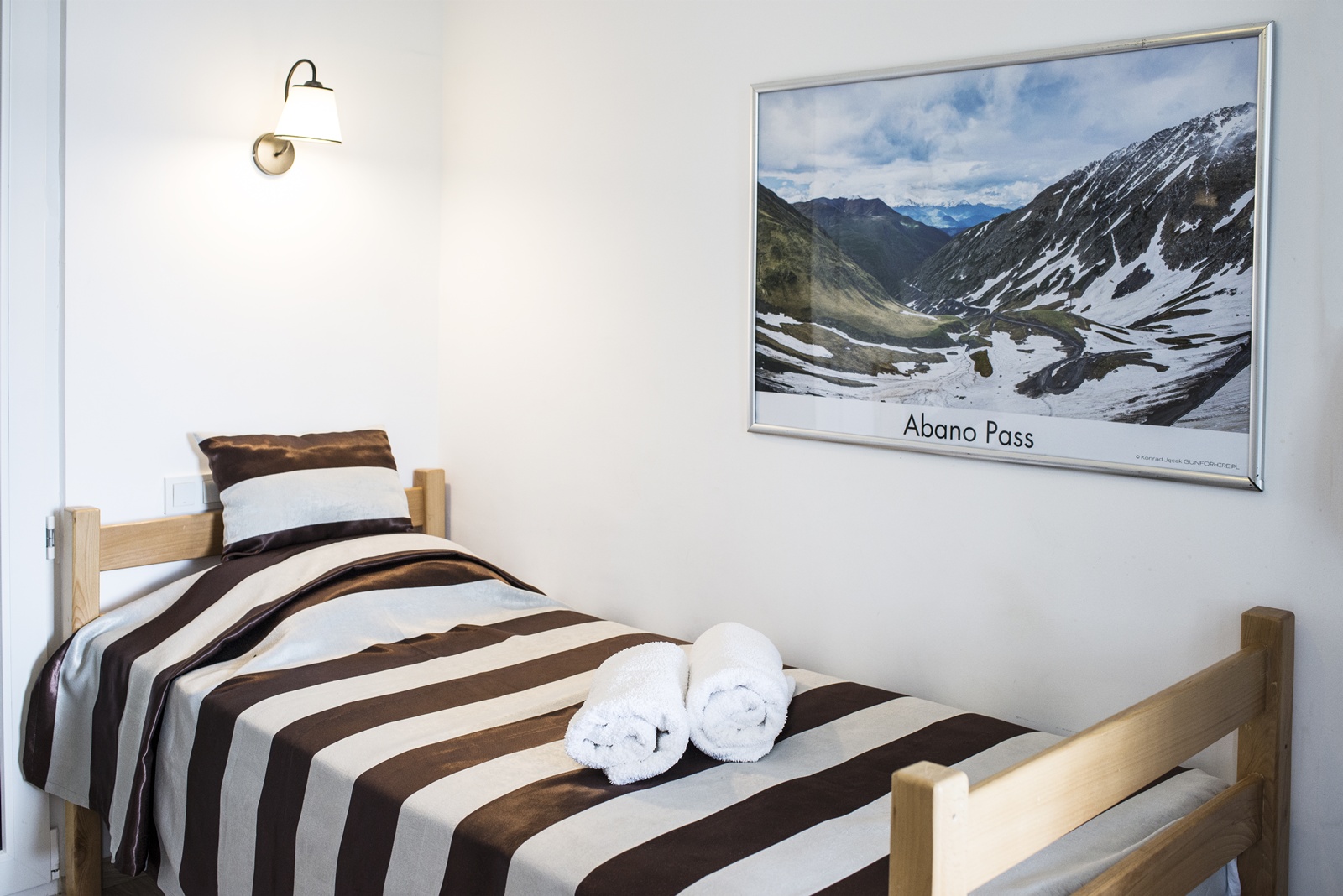 Three rooms, each with two single beds, are good choice for groups of friends. Exit from each room leads to the terrace, and from the window there is a view on the garden or mountains.
170 lari for night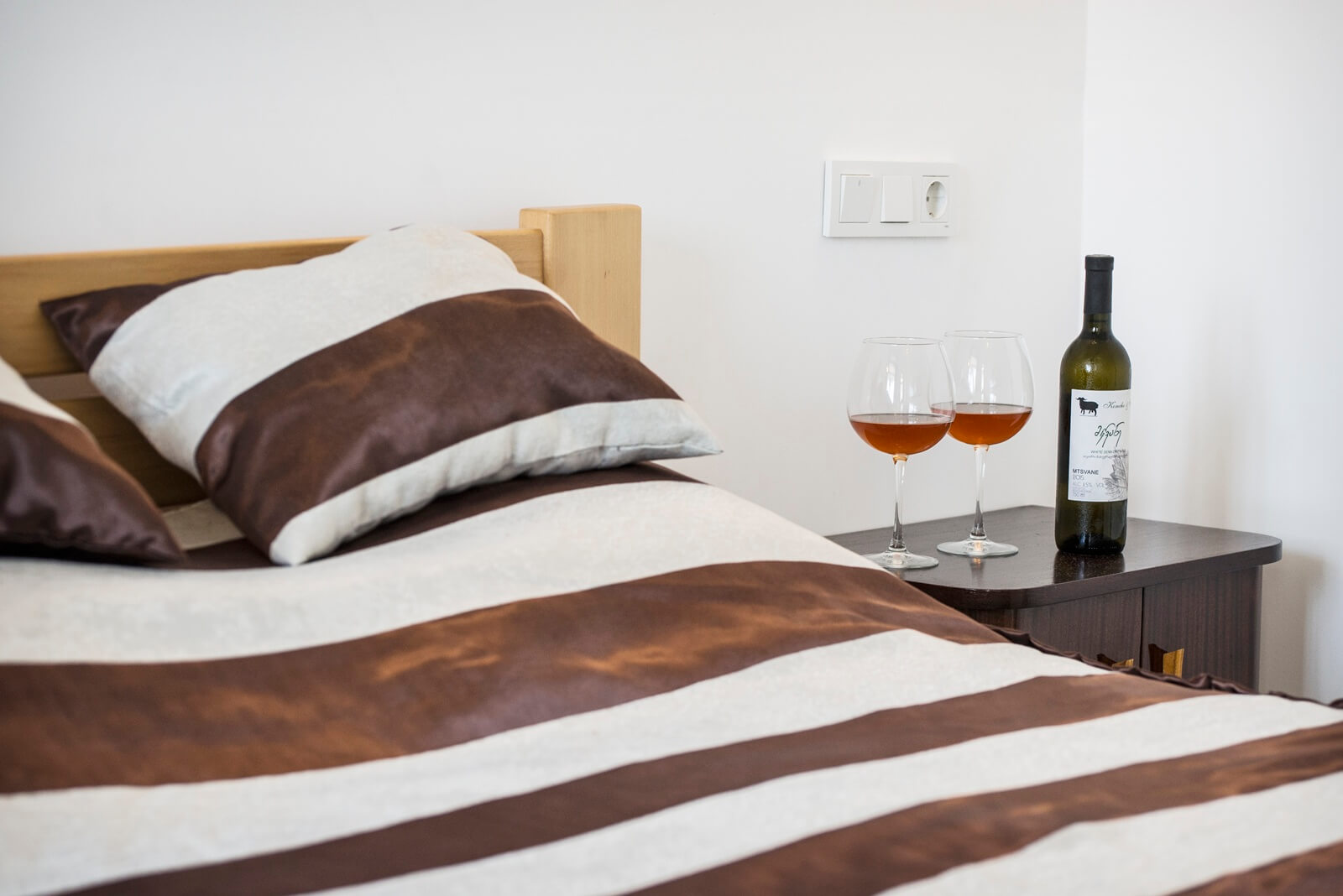 Perfect room for a couple with a large double bed and a bathroom with a shower. Exit from each room leads to our cozy terrace, from which there is a view of the Caucasian mountains.
170 lari for night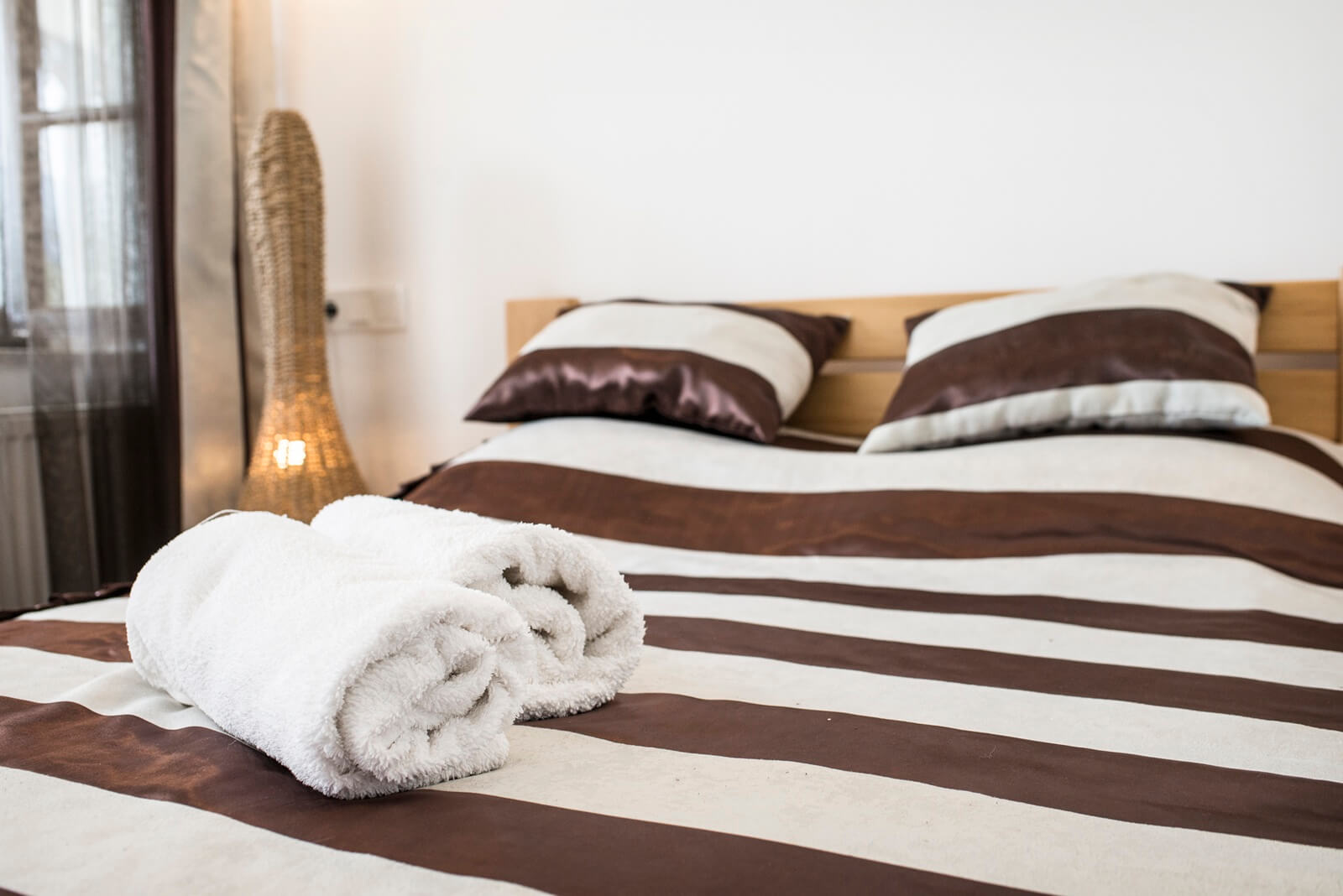 In the family room you can find a large bed for parents, a bunk bed for two children and a bathroom with shower. The room is located on the ground floor of our guest house.
190 lari for night
BOOKING
Book your stay at Chateau Napareuli by mail: reservation@chateaunapareuli.pl or via the booking.com system by clicking the link below. If you are interested in a longer stay in the package with activities, tell us about your expectations and we will price the stay individually.
BOOK YOUR ROOM!

"Meet the wine expert - Kuba Łuczak. He is young, eager and has been living in Georgia for 12 years. Georgian wine is a serious matter, almost religion (...) During renovation of the house I came across clay amphoras hidden under the floor - says Kuba - that's kvevri."

"Kuba Łuczak, a Polish vine grower in Kakheti, at first wanted to import Georgian wines to Poland. But he bought an old house in one of the Kakhetian villages, at the back of which he planted the first vines. These are rare varieties that during the Soviet Union almost disappeared."

"Kuba Łuczak from Rzeszów, wanted to create his place on earth right here in Georgia. He bought a house whose history dates back over 100 years and opened a vineyard that has been attracting not only Poles but also other wine lovers for two years."
Address
Napareuli Village, street No. 2, house No. 10, Telavi Municipality, 2211 Napareuli, Gruzja